Front-end development for a Shop & Save Rewards Program
SuperSuper is a rewards program which is powered by GuildSuper, an Australian superannuation fund.
SuperSuper helps Australian families save more to their super while they shop.
This web application contains such features as:
Loyalty program
E-commerce for gift cards
Online offers from partners
Cashback promotions
Vouchers.
Our awesome front-end developers were excited to make our super contribution to build this fantastic rewards platform and bring our client's ideas to life by providing outstanding web development services that thousands of GuildSuper customers can enjoy.
What technologies have been used?
Our web developers used the Vue.js framework.
What main features have been developed?
Some main features that have been developed include:
Cart and Checkout
Payment integrations.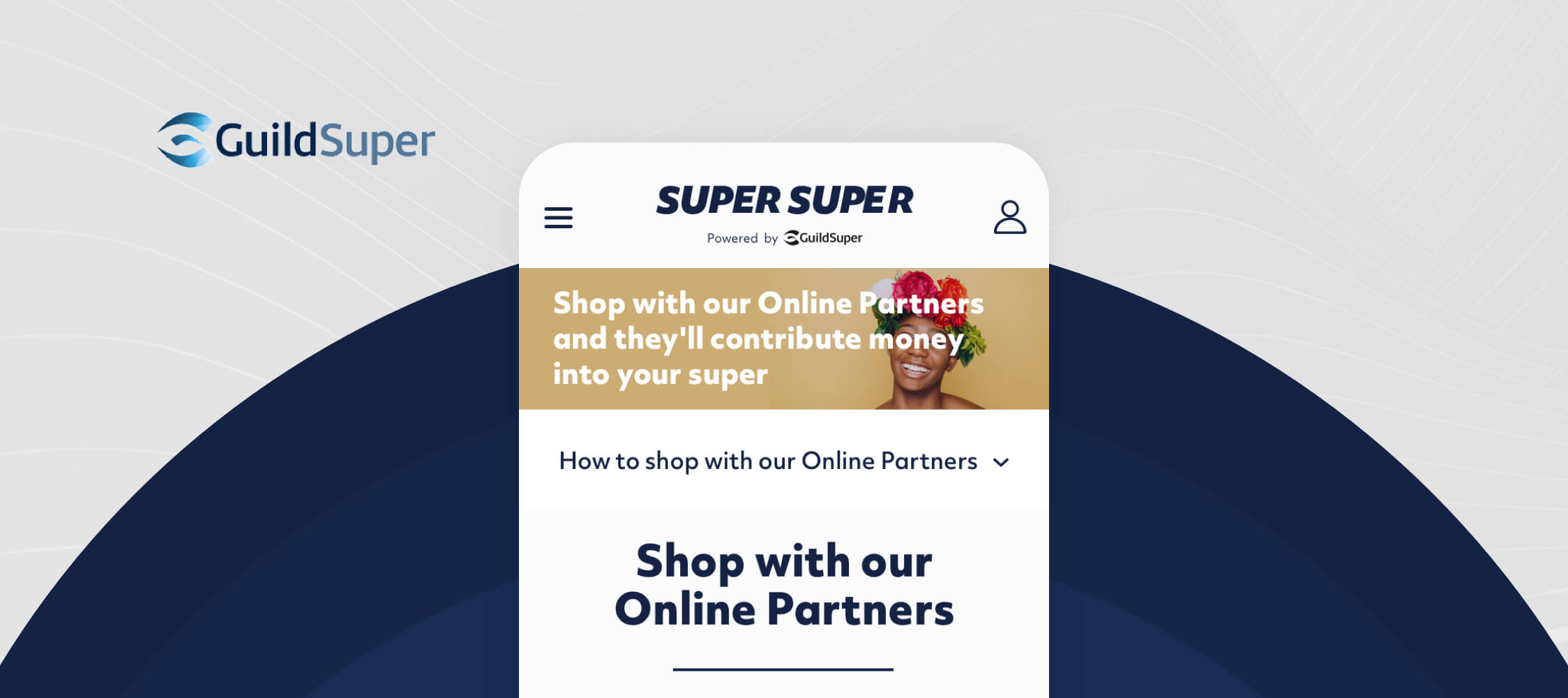 Want to learn more?
Whether you're going to build a website or a custom app, combine cloud or SaaS tools or integrate a specific solution to your existing project, you need a reliable team of web developers to fulfill this challenging task.
Moreover, finding the right technology stack for your needs will help you drive your business forward, not wasting your time and money.
If this is the case for you, our experienced software engineers can help you with:
Website development
Full-stack development
Content management
Mobile development
Custom application development
Database design
Cloud integrations
API development
Scope & specifications
E-commerce solutions
Integrations.
Hire experienced web developers to gain efficiency.
Want to see more of our recent projects?
Take a look at some of the recent projects that our web developers completed for a number of great Australian businesses like Suncorp, Optus Perks, and EonX.
Web Development for a Gift Cards Platform
eDining allows dining and eating in restaurants and cafes using discounts and eDining gift cards, redeemable at a selection of restaurants throughout Australia.

Click to learn more.
Need a web app? Hire us.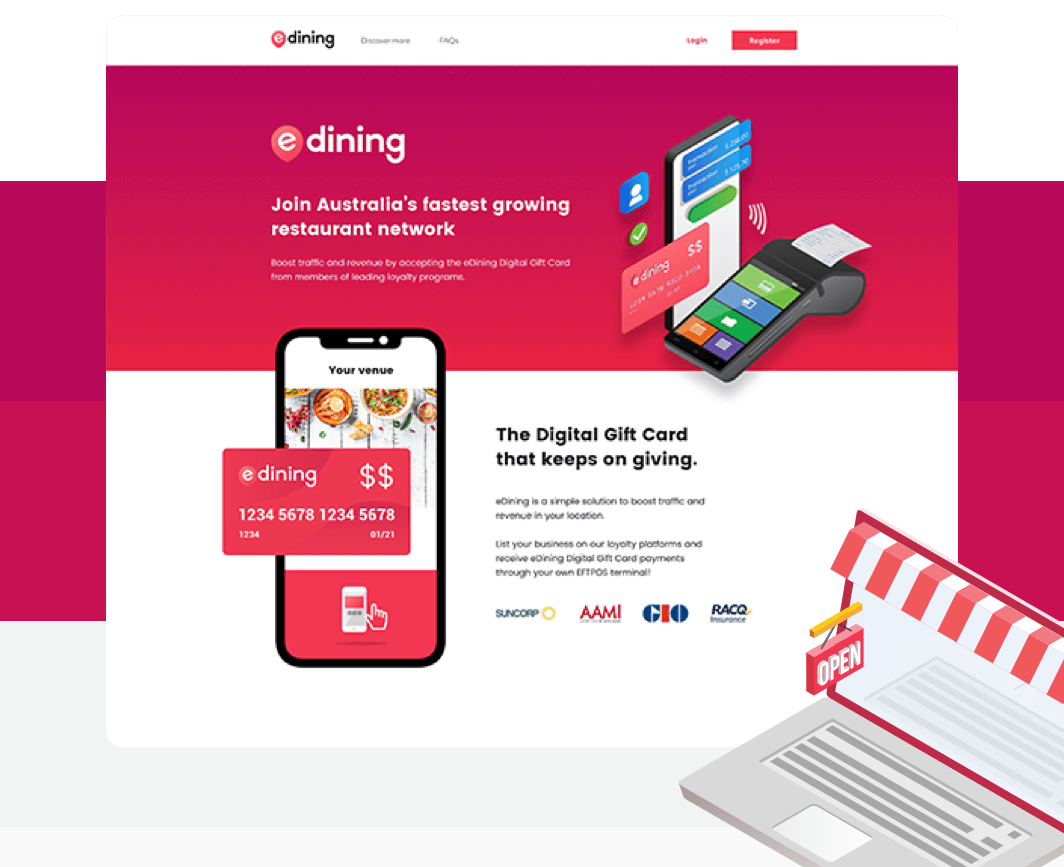 If you have any questions, don't hesitate to get in touch with us. Let us bring your ideas to life.