Front-end development for a Gift Cards platform
eDining is a sub-platform which is powered by Australian top loyalty program provider Loyalty Corp.
eDining allows eating in Australian restaurants and cafes using discounts and eDining gift cards.
Our team of experienced front-end developers was excited to get the opportunity to help our client with web development of this unique Australian market platform.
What technologies have been used?
Our web developers used the Vue.js framework.
What main features have been developed?
Some of the main features that have been developed for this web app include:
Business registration
Restaurant registration
EFTPOS terminal registration
Manage transactions.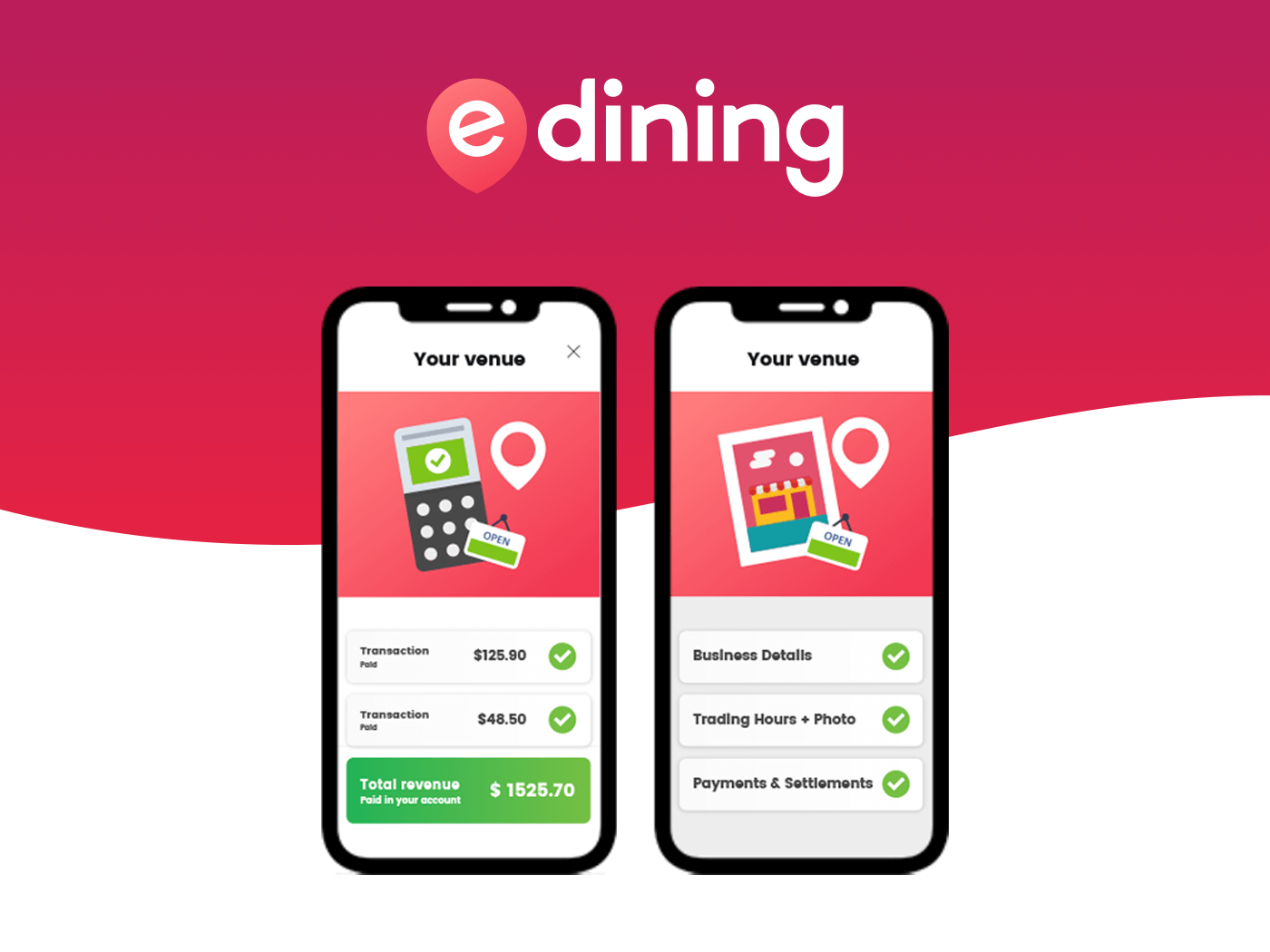 Want to find fast and high-quality web development services?
Whether you're going to build a website or a custom app, combine cloud or SaaS tools, or integrate a specific solution to your existing project, you need a reliable team of web developers to fulfill this challenging task.
Having the right technology stack for your needs will help you gain efficiency and drive your business forward.
If this is the case for you, our experienced software engineers can help you with anything related to:
Website development
Full-stack development
Content management
Mobile development
Custom application development
Database design
Cloud integrations
API development
Scope & specifications
E-commerce solutions
Integrations.
Start benefiting from our experience in web development today. Tell us more about your task, project or website. We are here to help you.
Hire experienced web developers to gain operational efficiency and drive your business forward.
Would you like to see any of our recent work?
Check out some of the projects that our web developers have recently completed for a number of great Aussie businesses like Optus Perks, Suncorp, and GuildSuper.
Front-end and Back-end development: e-commerce platform
School Holidays is a two-sided marketplace for families with kids, and businesses who operate in the family market.

Click to learn more.
Need a web app? Hire us.